What to Expect on Expats Speed Dating
4.9. 2012 - Speed Dating Tip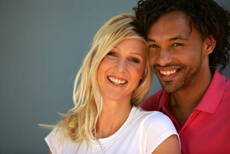 Our internatinal speed dating offers the opportunity to meet a very diverse mix of interesting people from all over the world. These speed dating events have a wonderful, relaxed atmosphere and provide a networking opportunity for singles. Whether just have just moved to Prague, are long term expatriate or are just enthusiastic about getting acquinted with different cultures, expat speed dating is the solution for all cosmopolitan singles. All you have to do is speak English, book a speed dating event and then arrive in person. The moderator of a dating site with English-speaking foreigners will explain everything on the spot.
Generally, the majority of the men will be foreigners and majority of the women will be of Czech or Slovak origin, which is also the kind of mixture that usually suits both parties involved. :) Although there have been some singles events, primarily the younger singles events groups, where we had noticed a larger portion of foreign women, it is more of an exception than a rule. Therefore as a Czech man, if you are looking to date a foreign woman, contact us beforehand and we can tell you how the ratio approximately looks like. Needless to say we would be very happy if more foreign women would try our speed dating events.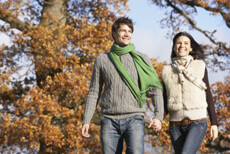 When it comes to men attending our speed dating events, you do not need to be afraid (or excited) about meeting just certain nationality or race. The speed dating events consist of men of various nationalities, with the most dominating being Americans, British, Spanish, French, German, Italian, Polish, Swedish, Finnish, Dutch, Belgian, Hungarian, Danish, and of course here and there you will meet someone from more exotic countries. But it really is a hodgepodge of nationalities, which is what makes these singles networking events so vibrant, entertaining and popular. So, if you speak English, like to meet new people and want to date Czech women, don't hesitate and try out expats speed dating.